Welcome To Keyul Enterprise
Keyul Enterprise was founded by Mr. Keyul Joshi in 2000 as a new reform in the Agri machinery sector. Recognizing the crucial role these machines play in the Agri industries, we set out to bring innovation to this field and have since made significant contributions to the mechanization of the industry.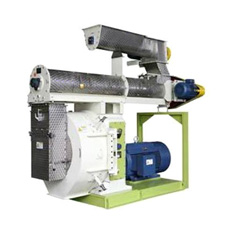 Pellet Machine Manufacturers
Are you looking for a genuine quality Pellet Machine? Halt at Keyul Enterprise, a Mumbai based company, known for more than 2 decades for dealing in Cattle Feed Pellet Machine. The company is actively engaged as one of the trusted Cattle Feed Making Machine Manufacturers and suppliers in India. The range is huge and exclusive, meeting the varied needs of the buyers and application areas.
The range, including Pellet Making Machine, Wood Pellet Making Machine, Sawdust Pellet Machine, Manual Pellet Machine, Biomass Pellet Making Machine, Poultry Pellet Machine, Portable Pellet Mill, etc., is available in varied technical specifications. The build quality is also excellent and is known for unfailing performance in varied working conditions. The attributes like quick installation, easy operation and low maintenance cost have also attracted potential buyers from all across the globe the place huge orders.
The automated infrastructure and technologically advanced team helps in meeting the growing demands of the markets. The manufacturing machines help in delivering Food Pellet Machine with all advance features that help in offering excellent output. In addition to this, the quality analysts also conduct various quality checks to ensure zero manufacturing defects and performance glitch. The consistent R&D also helps in making the machines more power efficient and yielding more output.
Catering to the needs of the markets, we have acquired noteworthy position amidst the sought-after Hydraulic Pellet Press and Pellet Making Machine Manufacturers and Exporters from India. We also offer round the clock customer support services to ascertain utmost customers' satisfaction. So, what are you waiting for? Call us now to get great deals. You can also make use of the online query form available on the website to place your requirements.
Our
Products
Our durable and robust machines are known for their quality throughout the world.
Frequently Asked Question
We are one of the most reputable Pellet Machine Manufacturers In India, with a reputation for producing high-quality products. We are equipped with cutting-edge technology, modern machinery, and up-to-date resources to provide you with unrivaled quality Pellet Machine that meets international grade standards. We guarantee that our dynamic installation teams will provide you with a new and creative Pellet Machine that will meet the needs of your industrial application. So you may rely on us without hesitation, and we pledge to retain it forever.
Pellet Machine
Cattle Feed Pellet Machine
Pellet Making Machine
Wood Pellet Mill
Wood Pellet Making Machine
Sawdust Pellet Machine
Poultry Feed Pellet Machine
Hydraulic Pellet Press
Biomass Pellet Machine
Poultry Pellet Machine
Cattle Pellet Machine
Portable Pellet Mill
We offer two cattle feed pellet machines: a flat die pellet machine and a ring die pellet machine. The flat die pellet machine is suitable for small-scale production and is primarily used for making pellets for poultry and livestock feed. The ring dies pellet machine is more suitable for large-scale production and is mainly used for making pellets for aquaculture and industrial feed.
Our Fish Portable Pellet Mill can produce various pellets including; fish feed pellets, chicken feed pellets, and other animal feed pellets. Additionally, the Fish Portable Pellet Mill can be used to make biomass fuel pellets such as wood pellets and agricultural waste pellets.
We strive to provide only the highest quality biomass pellet machines. We use only quality materials and components to ensure that the machines are of the highest standard. All our biomass pellet machines are tested and inspected before they are shipped out. We also provide a one-year warranty on all our machines. We also supply 24/7 customer service to answer any questions that you may have about our machines.
If you're looking for a Sawdust Pellet Machine and have any questions, our team of professionals is here to help. You can contact us via email, Whatsapp, or by giving us a call. We are committed to providing the answers you need and addressing any concerns you may have. Reach out to us today and get the information you require.
Drop Your Demand Here
We serve the agri industries and farmers and lower their workload by delivering innovative agri machines.
Testimonial
We are satisfied with their service and the machine performance that supplies us with our wood chipper machines. They offer exceptional solutions that are both cost-effective and durable. We would love the opportunity to buy more with them again.
In addition to its top-notch machines, the company has a team of caring and attentive employees who listen to customer needs and provide customized solutions. We have no hesitation in recommending them to others.
• They offer a variety of unique and high-performance machines for the agricultural sector, meeting all our requirements. We are thrilled with our purchase and proud to be doing business with a company that values quality and customer satisfaction.
Interested
in our products